free online videos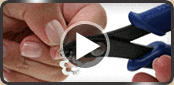 (407) 370-2929
Email:
sales@beadwholesaler.com

Please also read FAQ for more information.

Fedex Express Shipping (**New**)
We do Fedex express shipping and have nicely discounted rates from Fedex. We don't do Fedex Ground but are set up to do all express shipping such as 3 day saver, 2 day, and various overnight service options.
Florida Customers
Please make sure you have sent to us your Current Florida resale certificate. Be sure to sign it in lower right hand corner and fax it to 407-926-0855 or email (preferred) to Sales@beadwholesaler.com in pdf format. If you have already given us a copy of it before then please mention this on your order under "Comments". All Florida customers will be charged sales tax unless we have a valid signed current Resale Tax certificate on file.
International Customers Please keep in mind that we don't ship to all international countries due to credit card fraud situations. Because of these problems, we may require to be paid by bank wire or western union from buyers in certain countries.
Please note that we don't ship merchandise uninsured for obvious reasons.
Also, keep in mind that the buyer is responsible for any and all customs duties, tariffs, taxes etc. imposed by buyer's country's government and we have no idea what those amounts would be.
Credit card billing and order shipping address must be same for us to be able to accept non USA account card holder and the credit card needs to be in the buyer's name.
Discrepancies & Returns
Please inspect and check all merchandise on receipt. All claims of shortages and defective items must be made within 7 calendar days of receipt of merchandise. Keep in mind we thoroughly check all merchandise for orders before they are shipped and keep accurate records with minute details of your order as it passes through different steps including digital images of the merchandise being shipped.
Please click Return & Exchange Policy for the details.

PRICES ARE SUBJECT TO CHANGE WITHOUT NOTICE. We also reserve the right to correct pricing errors.
Our prices are FOB our Showroom/ Warehouse in Orlando, Florida.

Insurance
All shipments are insured. In case of lost packages and or damaged packages, we will file claim with the insurance company with customer's cooperation. Customer must provide any documentation needed to authenticate the claim. We will file the claim with insurance company and reimburse to you only when they settle the claim. In case the packet is damaged in transit please make a NOTE with carrier before signing when receiving the packet. Then email us the details of the problem and we will file the claim. It is extremely important that you keep the original packaging for inspection by the carrier and/or insurance company till your claim is settled. Your signed statement regarding the damage and the details of the damage will be needed to file the claim.
Shipping Address If the shipping address you have given us is incorrect and/or incomplete and/or the transport company (such as UPS, Fedex) has to make an address correction, this will result in an address correction charge by UPS/Fedex. We will automatically charge the fee charged by them + $10 handling fee to your credit card. Also, your delivery will get delayed as well. This address correction also applies if you decide to have your order forwarded by UPS/Fedex. It is very important that you give us a complete and accurate address to ship. Also our shipping system finds that your address in incomplete or incorrect, we will hold your order until we have correct address to ship. Please note that website allows up to five shipping address entries in your account. It is your responsibility that you chose the correct ship to address. We are not responsible if you chose an incorrect address from address book such the address you used to live earlier (your former address). You can update your address book by logging into your account and clicking "View or change entries in my address book".


Freight and Insurance At checkout, you will be given various shipping options and their corresponding costs.

Please click Free Shipping for details on free shipping.

Payments We accept VISA, MasterCard, Discover, American Express and Paypal. If you chose to use your paypal account to make a payment you may pay from your paypal account, paypal linked checking account, or paypal linked credit card.
Credit/Debit Card Payments
Please note that we use paypal is also our credit card processor as Paypal is considered to be very secure and their excellent reputation. Also note that your credit/debit card is now charged at the time you place your order. CREDIT/DEBIT CARD INFORMATION IS NOT STORED OR HANDLED ON beadwholesaler.com website. PLEASE NOTE: On all international orders the shipping address must be the same as credit card billing address.
Payment by Check or Money Order We do not take checks. We prefer you use your debit card instead of using checks. You may choose to pay by money order. In such cases, please enter your order online in the shopping cart and then email us a copy of your order. We will calculate a final total including shipping costs and let you know the money order amount to mail us.
Email Address Please use your correct email address when you place orders. Our shipping system will email you the tracking number of shipment to the address on your order and you will know the status of package as it leaves our facility including estimated delivery date. Also, we use this email address to contact you when we need to cmmunicate with you about your order such as we
TIPS FOR RECEIVING YOUR ORDER PROMPTLY Be sure to reply promptly to our emails regarding your orders. Be sure that person initiating the order is also the credit card owner. The billing address (address where credit card bill comes to must be accurately specified when placing your order otherwise your order will certainly be delayed and may be canceled also).
Applicable to all orders Make sure you have double checked the address including STATE and ZIPCODE code for accuracy. Incorrect address/zip code will delay your shipment. Double check your "SHIP To" Address for EACH order. UPS/Fedex charges extra for address correction and to forward packages. IF WE ARE CHARGED EXTRA FOR ANY OF THE ABOVE REASONS THEN WE WILL BILL ON YOUR CREDIT CARD THE ABOVE CHARGE + $10 HANDLING FEE. Be sure to give us your day-time phone number (cell number etc.) so we can get a hold of you in case of questions/clarifications etc otherwise your shipment will get delayed.You will receive an order acknowledgement email when you place your order online including an order number. If you don't get this email, please call us or email us confirming your order. Chances are your order is still sitting in the shopping cart.